Venue & Hospitality
Conference Dates: November 26-27, 2018
Hotel Services & Amenities
Audio/Visual Equipment Rental.
Business Center.
Business Phone Service.
Complimentary Printing Service.
Express Mail.
Fax.
Meeting Rooms.
Office Rental.
Photo Copying Service.
Secretarial Service.
Telex.
Typewriter.
Video Conference.
Video Messaging.
Video Phone.
ATM.
Baggage Storage.
Transportation
Driving Directions Updating Soon...
Route Map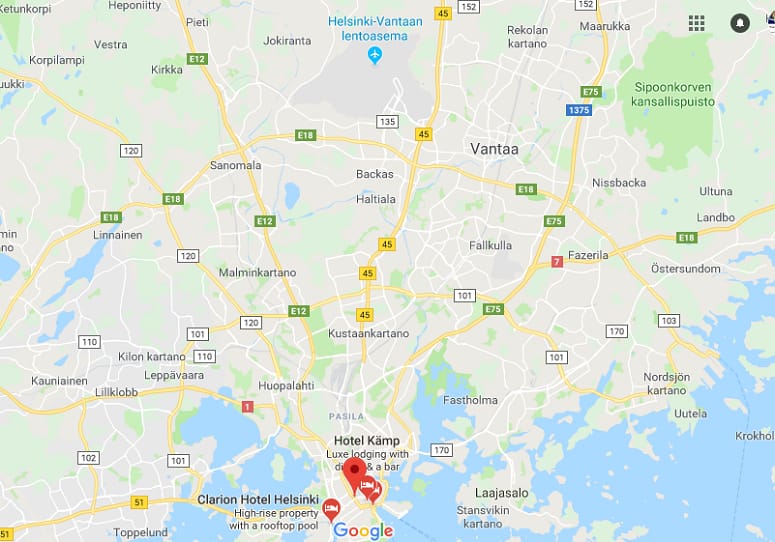 About City
Helsinki, Swedish Helsingfors, capital of Finland is a vibrant seaside city of beautiful islands and great green parks. The city's rhythm is laid back yet at the same time refreshingly active in terms of both the number and quality of restaurants and nightclubs. It is the leading seaport and industrial city of the nation. Helsinki lies in the far south of the country, on a peninsula that is fringed by fine natural harbours and that protrudes into the Gulf of Finland. It is the most northerly of continental European capitals. It is often called the "white city of the north" because many of its buildings are constructed of a local light-coloured granite.
Helsinki was founded in 1550 by King Gustav I Vasa of Sweden and was intended to compete with the city of Reval (now Tallinn, Estonia), which lies on the southern shore of the Gulf of Finland. Helsinki was originally located at the mouth of the Vantaa River, at a point about 3 mi (4.8 km) north of its present-day location, and was moved down to the latter site in 1640 in order to obtain more open access to the sea.